"The trust of our customers is the precious reward after 25 years of experience, creativity and innovation"
Hydro Tec to believe that the success of a company is mainly made by the persons who compose it, we give great importance to people growth, to the improvement of their skills as well as to their professional satisfaction. We encourage teamwork because the comparison strengthens the individual. We have a working group that, although young, with an average age below 39 years, has been with us for many years and has a substantial working experience made working for the leading industry players.
Sergio Cutolo
PRESIDENT AND FOUNDER
Well known personality and thought leader in yachting industry with more than 40 years of experience in Design and Naval Engineering.
Silvia Himsolt
CO-FOUNDER Marketing Support and Special Initiatives, the wife of Sergio and his "german" alter ego, is the co-founder of Hydro Tec.
Davide Minieri
MANAGING DIRECTOR Strategy and finance focused with a deep experience in hyper- growing companies management.
Myriam Cutolo
CHIEF MARKETING OFFICER Sailor with an Olympic games participation; yachting and sea DNA with 10+ years of experience in communication.
Gerardo Pastore
CHIEF TECHNICAL OFFICER Result oriented (thanks to his deep knowledge of shipyard building process) and with 20+ years of experience with 130+ yacht designed.
Richard Partington
DESIGN DIRECTOR British elegance taste and top-firm experience joint with broad knowledge of yachting industry and 20+ years of experience.
Angelo Villari
STRUCTURES TEAM LEADER Angelo Villari, Engineer, structural wizard, expert of tricky solutions for shell doors or any moving stuff on a yacht, 32 years in business, with Hydro Tec since 2008.
Marco Martini
OUTFITTING TEAM LEADER Marco Martini, Engineer, eclectic mind of Hydro Tec, easily ranging from structural design to piping, from mechanics to 3D modeling, with Hydro Tec since 2002.
Nadia Cutolo
DESIGNER Nadia Cutolo, Designer, young and talented, mainly focused on interior layouts, colour selections, presentations.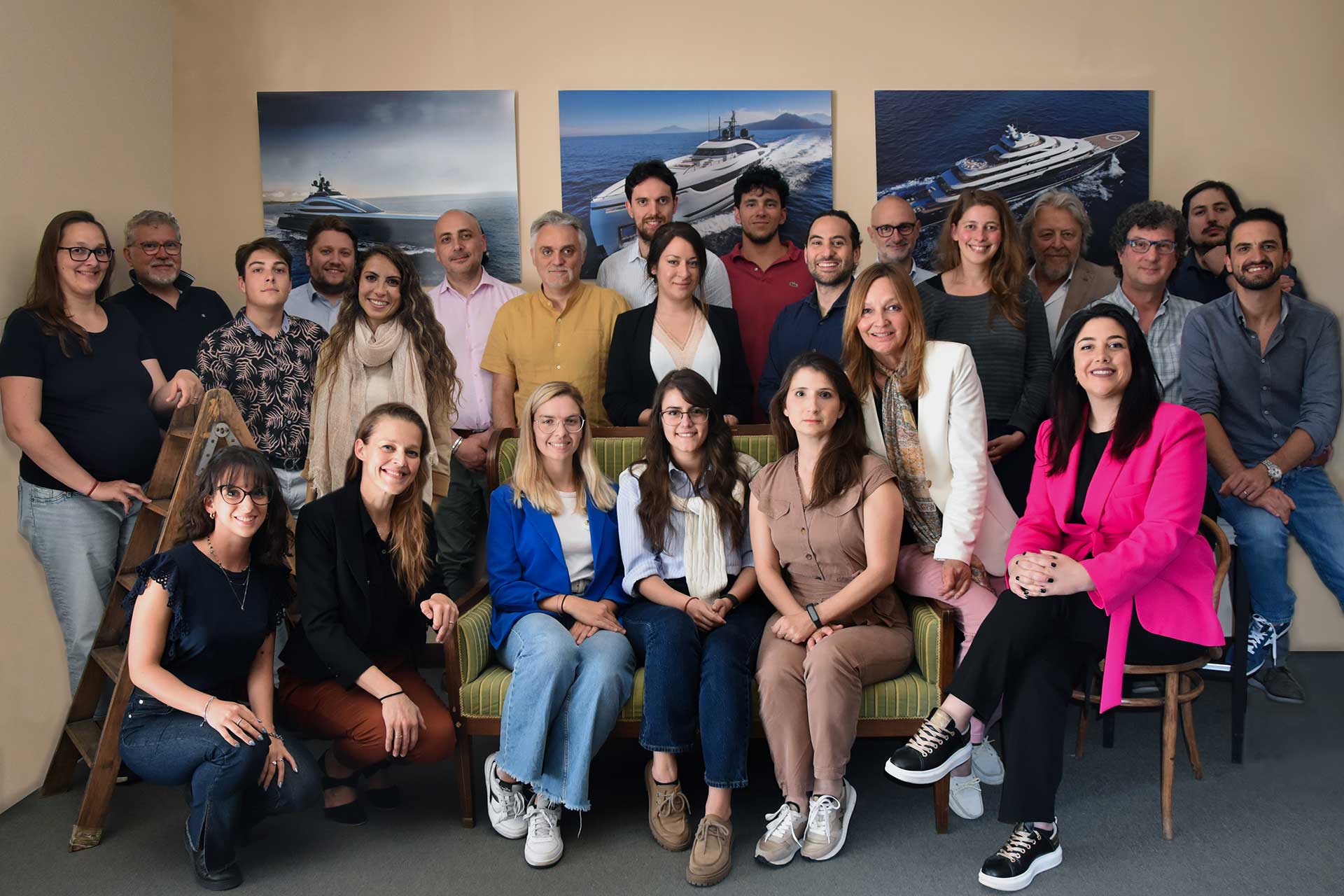 "Teamwork is the ability to work together toward a common vision. The ability to direct individual accomplishments toward organizational objectives.
It is the fuel that allows common people to attain uncommon results."

(Andrew Carnegie)