Vanguard, a step forward

On the 25th anniversary of the foundation, Hydro Tec has created a Concept that fully represents the spirit of the studio, always pushing for innovation , both in the field of technology and in that of design, with an adventurous and pioneering spirit, but firmly anchored to a solid technical base, deeply integrated into the great Italian shipbuilding tradition.

The name Vanguard is inspired by the British marine tradition: from 1580 on there has almost always been a Bristish warship with this name. In its original meaning, it refers to the "avant-garde", in the sense of who leads the way and therefore, figuratively speaking, is ahead of its time.
The "Vanguard" was born on a displacement platform, which develops a considerable width and which distorts the vertical position of the various decks, creating a bridge "below deck" well above the full load waterline.

In this way, it is possible to have mobile terraces in correspondence with the guest cabins and well above the waterline, while at the same time guaranteeing large spaces in the under-lower deck used as technical spaces and hold.

With this layout, the lower deck becomes a fully usable deck from the bathing platform to the collision bulkhead, allowing guests of the cabins direct access to the beach area and the spa.
A large heated swimming pool occupies the central area of the beach area which is completely covered and opens towards the stern thanks to a foldable side.

In this way, the pool can also be used when the climate is too hot or too cold and the part of the folding side becomes an extension of the beach area itself.

From a technical point of view, propulsion is entrusted to two MTU main engines, connected, via shaft lines, to two fixed blade propellers, and, in addition, to two electric motors powered by the on-board network.

Electric motors allow speeds of up to about 10 knots in electric diesel mode.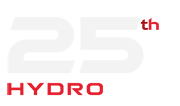 "The Explorer concept has evolved considerably in the last ten years" Sergio Cutolo declares "giving me the desire to take a step forward, concentrating, into a single project, all the experiences of twenty-five years of design activity"
GENERAL ARRANGEMENT PLANS
CONTACT US
For any information please fill out the form below and you will be contacted soon .Thanks.