Creative Naval Architecture
"We have given flair and style to our fine naval architecture and engineering for 25 years".
Nature dictates the rules and inspires forms we use to realize our projects. Every technical detail is designed to be aesthetically pleasant.
Every aesthetic detail is thought up to be technically efficient.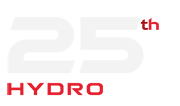 "The Explorer concept has evolved considerably in the last ten years" Sergio Cutolo declares "giving me the desire to take a step forward, concentrating, into a single project, all the experiences of twenty-five years of design activity"
DISCOVER VANGUARD
COMPANY Sergio Cutolo - Creative Naval Architecture "The trust of our customers is the precious reward
after 25 years of experience, creativity and innovation"



READ MORE
SERVICES
Discover Hydro Tec's holistic package
OPPORTUNITY
At Hydro Tec, the human element is absolute and comes above all.
For this reason, Hydro Tec pays special attention to finding fresh and exceptional talent who will enthusiastically contribute to the company's continuous growth.
CONTACT